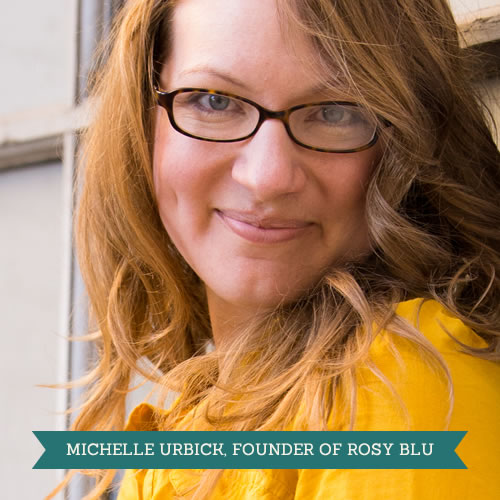 My name is Michelle, and I help women heal "conflicted relationships" with their homes.
A conflicted relationship is when you feel more drained by your home than nourished by it.
Many of us women are surviving day to day with unresolved friction regarding some aspect of our homes. Friction at home can look like:
Piles of laundry taking over the floor
Feeling embarrassed when visitors see your house
Closets filled with clutter
Constantly wishing your home were bigger, cleaner or filled with different things
Worrying about toxins and chemicals in the products you buy
Guilt that your home or cooking skills don't meet the cultural ideal
General overwhelm or stress at the thought of cleaning, decluttering, cooking or maintaining your own habitat
I've felt all of those things. The accumulation of that friction—even the seemingly minor stuff—weighs on us. As far as I'm concerned, Home Ec never taught us how to deal with this stuff.
Simply put, when you smooth out friction between yourself + your habitat and surround yourself with nourishment, you're free to be a happier, more pure version of yourself.
As I stumbled through my own journey, I felt dissatisfied with my own home but found it remarkably difficult to make progress. I scoured the internet for tips on decluttering and meal planning and cleaning, but they were all missing the thing I needed to make all of them work for me, and actually improve my home. Everyone else on the Internet is a perfect homemaker…and here I was, a crafty-by-nature woman in my late twenties who just couldn't get it right. Something about those millions of tips on the internet was missing The Point.
I began blogging and sharing my lessons and progress, and as I published what I wrote, other people began resonating with my journey. As I hunted for tips and made slow progress toward my goal of a lovely home that didn't suck all my energy away, it dawned on me:
I was becoming the expert I was searching for. The person who can teach you how to create a home that takes care of you.
The missing link, and the reason Rosy Blu exists, is this:
Home care = self care = better life = better world
Improve the way you interact with your home (so it nourishes you, not the other way around), and you are more fully equipped to be better, in every other aspect of your life that matters to you. Change your approach so you stop applying a steady stream of guilt and self-sabotaging, and instead approach your home and the things you do there with ease and a desire to feel good more of the time, regardless of what it looks like from the outside. When you approach your priorities from the inside out, all the other stuff has a way of falling into place…naturally.
Without the chain of clutter, takeout boxes, hidden chemicals, unmet expectations and guilt weighing you down, you are free to make a bigger impact. Be a better mom, wife or friend. Be a more pure version of you. Spend your precious life doing things that make you happy—rather than being an exhausted servant to your surroundings. The way you are as you journey toward this goal of freedom is the way you will be when you get there, so approach your journey with ease, love and sustainability.
Step 1: Subscribe
I send out exclusive tips, specials and communication by email that I don't share with anyone but my subscribers, including:
Weekly(ish) tips & posts to make home life easier, more beautiful or less stressful
First opportunity at new products & early bird course registration
Exclusive promotions & specials
Step 2: Get social
If you are so inclined, you can find me elsewhere on the interwebs at these fine social establishments:
Step 3: Get acquainted
There are three ways Rosy Blu can help you make your home into a beautiful, loved and useful escape + launch pad for your most fabulous life.
Vintage & Handmade
Shop
Functional vintage and handmade décor, accessories and home wares that not only fit your needs, but look beautiful doing it.
Home How-To
Guides
Ebooks + resources to promote a happy, healthy home with products you use, food you eat and atmosphere you cultivate. Step-by-step, and delivered with love.
Rosy Blu
Blog
What makes a home, and why? Click to read my blog about food, DIY, décor, cleaning & organizing, intentional living and anything beautiful + loved + useful.
Step 4: Greatest Hits
Still want more? Here is a collection of popular posts + my personal favorites.
Welcome to Rosy Blu! I'm so thrilled you're here.
Make yourself at home!